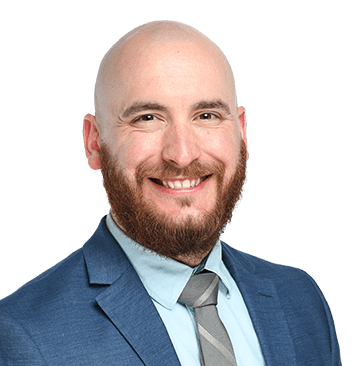 BS, University of Massachusetts // MSW, Rutgers University 
Bartley (Buddy) Zucosky has been practicing in the field of mental health for nine years as a Licensed Clinical Social Worker (LCSW). After earning his Master's Degree from Rutgers University, he became a trauma-informed therapist, trained in Eye Movement Desensitization and Reprocessing (EMDR), an extremely specialized form of trauma reduction. In addition, Buddy employs other therapeutic modalities, including Cognitive Behavioral Therapy, Acceptance and Commitment Therapy, Dialectical Behavioral Therapy, and Exposure and Response Therapy, enabling him to address each individual with the appropriate course of treatment.
Adding to his breadth of experience, Buddy has worked in residential programs, intensive outpatient settings, and private practice, in both managerial and therapeutic roles. This range of settings along the continuum of care has allowed Buddy to work with a myriad of clients from all walks of life.
His Inspiration
:
I believe that laughter can help us get through the difficult times in our lives. When we laugh as a group, we realize that we are not alone with our feelings and our struggles. Even though we all have our unique stories; we are more alike than we are different. Let's share our stories.