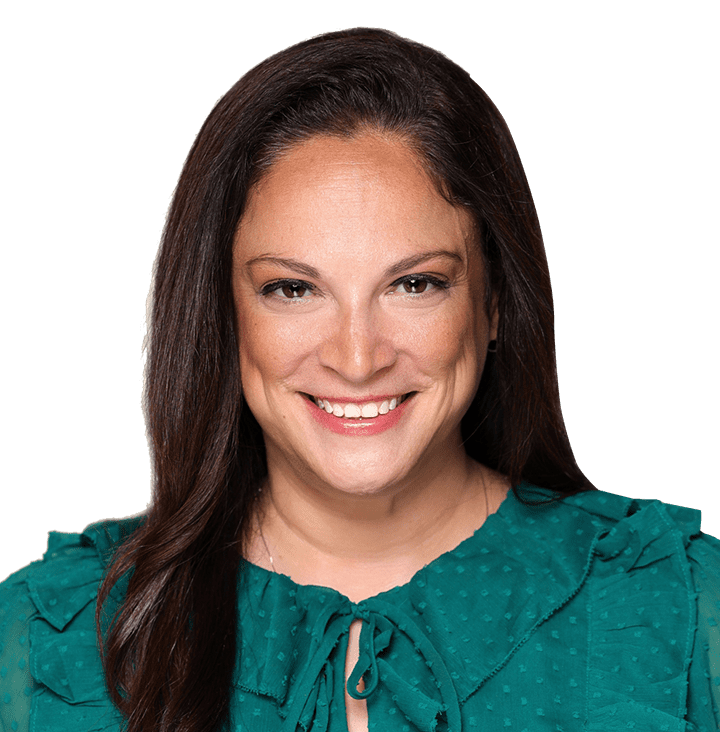 BS, University of Delaware  //  MSS, MLSP, Bryn Mawr College
Over the last eighteen years, Rebecca Berman has treated adolescents and adults with anxiety-related issues and eating disorders in outpatient, intensive outpatient, day treatment, residential, and inpatient settings. Rebecca earned a dual Master's Degree in Social Service / Law and Social Policy from Bryn Mawr College Graduate School of Social Work and Social Research. Rebecca joins Anxiety Institute after fourteen years with the prestigious Renfrew Center where she served most recently as a Clinical Training Specialist. In that role, Rebecca was responsible for supervision, training, treatment, program development, and led Renfrew's Trauma Informed Care initiative. Rebecca co-authored the groundbreaking treatment manual The Renfrew Unified Treatment for Eating Disorders and Comorbidity – An Adaptation of the Unified Protocol, published by Oxford University Press in 2021. Rebecca specializes in anxiety, trauma, eating disorders, and neurodiversity and has a special interest in working with the transgender population. Rebecca is a nationally recognized speaker in Trauma, Eating Disorders, Avoidant/Restrictive Food Intake Disorder (ARFID), Self-Injury, Neurodivergence, and Transdiagnostic Treatments.
In recent years, Rebecca has witnessed first-hand the overlap of anxiety, trauma and eating disorders in the adolescent, young adult, and adult populations. She is passionate about treating multiple disorders at once by understanding their maintaining mechanisms and the role of experiential avoidance. Rebecca has been motivated to research, develop, and implement cutting-edge transdiagnostic treatment practices using the unified protocol and cognitive processing therapy.
Her Inspiration
:
A mentor challenged me to ask myself the hard questions, to become genuinely curious and to use my imagination. My goal is to show clients how to embrace curiosity, creativity, and find beauty in imperfection in order to expand their world and create sustainable change.