Please join us for a hybrid CEU event at Anxiety Institute - Palm Beach or online via Zoom.
The goal of Positive Psychology is to approach life's challenges by identifying core strengths and values in the service of building resilience and developing healthy coping strategies. By promoting a growth mindset and supporting active engagement, positive psychology may be of critical benefit when addressing the avoidance and fear-based responses that accompany anxiety disorders in adolescents and young adults.
Learning Objectives
Participants will learn the basics of the anxiety response and autonomic system recovery, including the activation of the sympathetic nervous system and counter-balance of the parasympathetic nervous system.

Participants will learn the primary tenets of Positive Psychology, including a strengths-based approach to promote active flourishing and well-being.

Participants will learn to utilize positive psychology techniques in the treatment of anxiety disorders by cultivating a growth mindset among their clients and counteracting the avoidance that accompanies the fear response.
---
Training Refund and Cancellation Policies
Virtual Courses and Webinars
If you are unable to attend an online course or webinar, Anxiety Institute offers a 100% money-back guarantee, if you notify us at least 24-hours prior to the scheduled start date. For a multi-session course, cancellation must be received 24-hours prior to the first session.
If you are unable to attend a course session/webinar due to extenuating circumstances, a recording of the session will be available for viewing for two weeks after the live session date.
If Anxiety Institute cancels the availability of a course or webinar for any reason, participants will be notified via email. Though we would not do so without good reason, we reserve this right, as well as the right to reschedule courses and webinars and/or substitute presenters. In the case of a cancelled or rescheduled course, you may request a full refund of course/webinar fees paid.
If you wish to cancel your course registration, notification must be sent to info@anxietyinstitute.com at least 24-hours prior to the scheduled start date.
Anxiety Institute, LLC disclaims any liability for any losses or damages, direct or indirect, arising from a training cancellation.
Certification
To receive CE credits, clinicians must attend the course sessions in real time, not via recorded sessions. All CE Certification fees are non-refundable.
---
Dina Nunziato, PhD
Chief Clinical Officer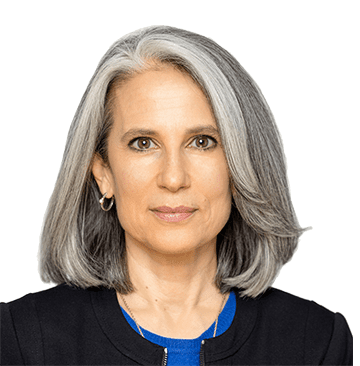 BA, University of Virginia // MSW, New York University // PhD, University of Buffalo
Dr. Dina Nunziato has spent nearly two decades working with young adults in anxiety-related clinical and educational settings. Prior to joining the Anxiety Institute, Dina was the Director of Counseling & Psychological Services at Sarah Lawrence College (SLC) from 2009-2020 supervising a team of mental health and medical health providers. While at SLC, Dina designed and implemented a highly successful student self-care program, facilitating student resilience and anxiety management through a mind-body approach to wellness. Dina also spearheaded faculty, staff, and parent training designed to support healthy conversations around mental health issues.  For more than a decade, Dina served as an adjunct professor at Integrated Clinical Practice at New York University's Graduate School of Social Work. Dina specializes in cognitive behavioral treatment of anxiety and related disorders. Her research and publications include the use of evidenced-based mindfulness techniques to support anxiety management, academic success, and emotional well-being. She recently completed a doctoral dissertation entitled
Embodied Learning Communities of Practice in Addressing College Student Anxiety
.
---
---