Anxiety disorders represent a worldwide health burden of unimaginable scope.
For all age ranges, anxiety disorders rank behind only depressive disorders in their impact on human health and wellness. While most anxiety disorder presentations are mild to moderate, and responsive to well-established pharmaco- and psychotherapeutic approaches, sustained remission is more elusive, with most anxiety disorders running a chronic, relapsing-remitting course.
Anxiety disorders at the higher end of the severity spectrum, while representing a minority of all anxiety cases, are still common enough that all experienced clinicians have encountered them, at one point or another. These severe anxiety disorders cause profound human suffering and functional impairment, as well as present a clinical challenge that, by and large, is not adequately remediated by guidelines meant to address the more common, middle-of-the-road anxiety pictures.
Learning Objectives
This presentation will focus on severe, complex and/or treatment-resistant anxiety disorders. We will review the broad landscape of anxiety disorders, prior to zooming in on the more severe and problematic presentations of these conditions.

Treatment options commonly employed for addressing anxiety disorders will be presented, including evidence-based pharmacotherapy for anxiety disorders of all severity levels. After covering these well-established treatment approaches, we will examine case scenarios of severe anxiety disorder presentations, highlighting the particular challenges to successful treatment that these pose.

We will discuss treatment strategies for addressing severe anxiety disorders, followed by a question and answer session.
---
Omar Canosa, M.D.
Medical Director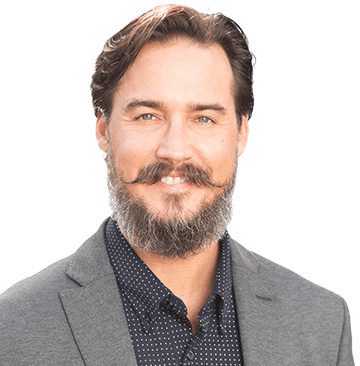 B.S., Florida International University // M.D., UCE (San Pedro, DR)
Dr. Omar Canosa joins the Anxiety Institute with 15 years of experience as a child, adolescent, and adult psychiatrist. After earning his doctorate in medicine in 1999, Omar completed his general psychiatry training at Temple University's School of Medicine, and fellowship in child and adolescent psychiatry Drexel University's College of Medicine in Philadelphia. From 2008 to 2014, Omar worked for Atlantic Health's Overlook Medical Center (Summit, NJ), where he spearheaded the evolution of an integrative and evidence-based pediatric eating disorder program. Omar has been in private practice since, providing comprehensive mental health treatment uniquely tailored to each patient's individual needs. As an integrative psychiatrist, Omar incorporates a range of healing traditions into his clinical interventions. Intensively trained in Dialectical Behavior Therapy (DBT), medical acupuncture, and qigong, Omar is dedicated to both addressing symptoms and problems, as well as to maximizing each client's wellbeing in all areas of life. As Medical Director of Anxiety Institute, Omar works closely with the professional team to provide medical perspective on, and integrative guidance to, the psychological approaches of programming and treatment.  He will consult individually with clients and families to discuss the potential benefits of medical treatment options, when applicable.
---
Co-Hosted By
---