ANXIETY INSTITUTE PROFESSIONAL SERIES
The Process of Change in Anxiety Disorder Treatment: Common Elements Across Treatment Models and Modes
Every clinical intervention is, by definition, a technology of change. In the treatment of anxiety disorders, the change that is brought about, via any clinical intervention, follows a common thread--behavioral remission of anxiety-based safety behaviors. This presentation will look at how different modes of treatment (psychotherapy, pharmacotherapy, behavioral support coaching), and different therapy models (cognitive therapy, behavioral therapy, CBT and third wave models such as DBT and ACT) all promote the necessary behavior change which is at the heart of successful treatment outcomes for anxiety disorders.
Learning Objectives
Increase participant understanding of the cognitive/behavioral origins and maintenance of anxiety disorders

Present an overarching framework upon which all successful treatments for anxiety disorders can be situated

Describe different modes and models of treatment for anxiety disorders, and discuss how these fit within the overarching framework

Discuss the practical implications of an overarching framework which can guide anxiety disorder treatment selection and implementation
CE credit(s) available for clinical professionals, psychologists, therapists, counselors, and social workers. Please email kbravo@anxietyinstitute.com for additional continuing education details.
---
Omar Canosa, MD
Medical Director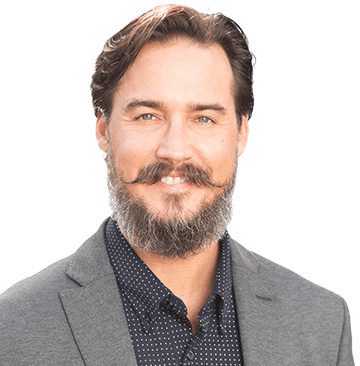 BS, Florida International University // MD, UCE (San Pedro, DR)
Dr. Omar Canosa joins the Anxiety Institute with 15 years of experience as a child, adolescent, and adult psychiatrist. After earning his doctorate in medicine in 1999, Omar completed his general psychiatry training at Temple University's School of Medicine, and fellowship in child and adolescent psychiatry Drexel University's College of Medicine in Philadelphia. From 2008 to 2014, Omar worked for Atlantic Health's Overlook Medical Center (Summit, NJ), where he spearheaded the evolution of an integrative and evidence-based pediatric eating disorder program. Omar has been in private practice since, providing comprehensive mental health treatment uniquely tailored to each patient's individual needs. As an integrative psychiatrist, Omar incorporates a range of healing traditions into his clinical interventions. Intensively trained in Dialectical Behavior Therapy (DBT), medical acupuncture, and qigong, Omar is dedicated to both addressing symptoms and problems, as well as to maximizing each client's well-being in all areas of life. As Medical Director of Anxiety Institute, Omar works closely with the professional team to provide medical perspective on, and integrative guidance to, the psychological approaches of programming and treatment. He will consult individually with clients and families to discuss the potential benefits of medical treatment options, when applicable.
---
Hosted By
---